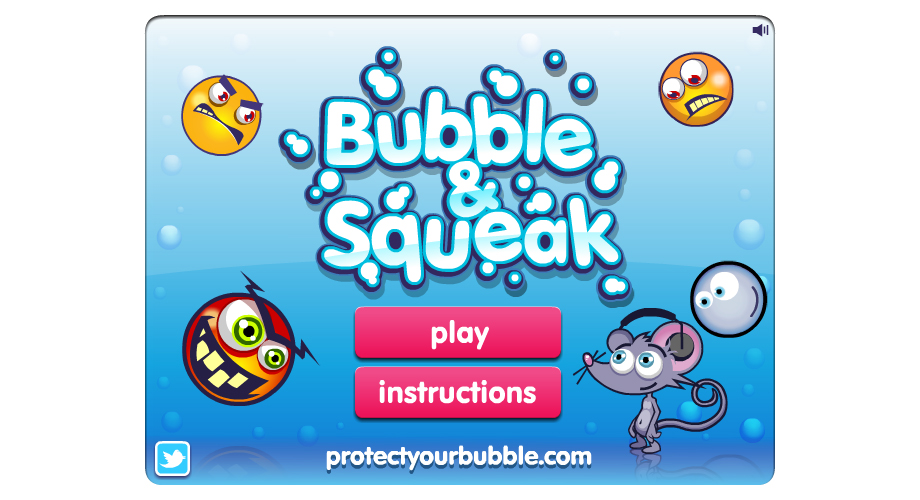 Nakedpenguinboy have just launched a new viral game titled Bubble & Squeak for Protect My Bubble.
Protect Your Bubble have recently launched a viral game to promote their gadget insurance offering, produced by Naked Penguin Boy Ltd.
The aim of the game is to drive traffic and ultimately increase sales on the website, where insurance is offered in simple, uncomplicated terms.

The game, named 'Bubble & Squeak' after Protect your Bubble's principle characters, requires the user to collect gadgets over six stages with five levels in each stage, while avoiding the bad guys. The game will be seeded across several portal websites, including Facebook and as an added incentive, Protect your Bubble is giving away one iPad every month to one lucky devil!
Greg Heasley, Founding Partner of Naked Penguin Boy said 'We had a clean slate to begin with, as the brief was quite open for us to create a sound viral that tied into the brand. As a company we believe strongly in the power of viral games, social media, and in engaging with the target audience.'
Play the game here.
Read the case study here.