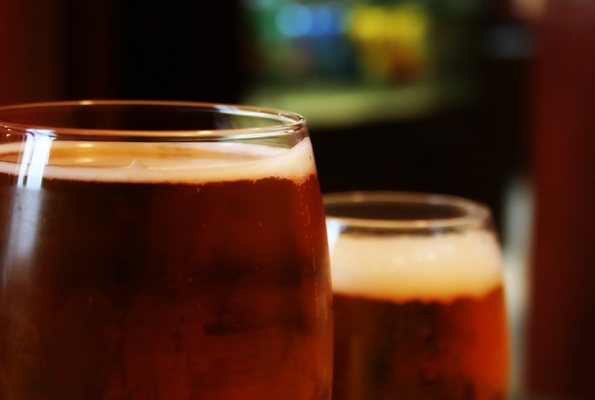 Read some of our reviews on a number of the pubs around Clerkenwell, in no particular order. We'll add to it as we meander through the seasons.
Naked Penguin Boy is based in Clerkenwell, London,  near to Farringdon. We settled here partly for the sake of convenience in terms of location and travel, but also because it is such a great area to be in and around – especially during summer.
The Jerusalem Tavern
The Jerusalem is definitely one of our favourite pubs. The pub is owned by microbrewery St Peter's,  and doesn't retail the bog standard beer selection you find in many franchise establishments now. They have some excellent ales on tap and in the bottle, along with quality lager and some very good food.
Old, small and cosy, with wooden benches, rickety tables, and great atmosphere.
The Slaughtered Lamb
The Slaughtered Lamb always offers a noteworthy selection of some fairly obscure but excellent beers, ales and spirits. Nice and shabby without stepping too close to neglection. A good gastropub offering live music throughout the week, surrounded by a number of design agencies. On the down side, one of our clients did lose a laptop to one fairly smooth two-man operation; although they showed up on CCTV, both were out the door before anyone noticed a thing. Watch your bags.
The Castle
A scruffy boozer just out of Farringdon station. Clientele often spill out onto the street during busy lunchtimes and evenings, with a good vibe and a decent selection on tap.
Fluid Bar

Quiet weekday haunt of electronica fans, Fluid is situated on the far side of Smithfields in Charterhouse Street, heading towards Barbican. With a small but varied supply of goods behind the bar, including several somewhat less common oriental beers, a diverse cocktail list and a limited but well turned out food menu, the venue offers enough to cater for most tastes. A dark upper lounge populated by plenty of seating and a dance hall below deck are spartan on trim, but not unappealing. If you're expecting old world British public house charm or chandeliered Bohemian decor, this isn't the place for you. Lovers of good electro beats should find something to keep themselves happy Fridays and Saturdays, while weekdays are left to somewhat less obscure but still well selected sounds.
The Sutton Arms
Not quite as sexy as its neighbour, The Slaughtered Lam,b but if you want a great pint of Timothy Taylor to complement some of the best sausage, mash & onions in London then this could be the place for you come lunchtime. Arsenal fan John is the no-nonsense landlord who takes little stick from his customers but makes sure that they're served quickly, enjoy the food, and are off within their allotted lunch hour. Highly recommended!
Giant Robot
Laid back venue with a sound selection of beer and spirits on tap and in bottles, upper and lower seating in two bar areas, and decent sounds playing until late every weeknight and into Saturday. Good food somewhat less than competitively priced, but still a well presented menu.
Smiths of Smithfield
Veteran gastropub directly opposite the Smithfield Meat Market. Outstanding menu from breakfast through to dinner along with a decent selection of spirits and several very good house beers. Spacious and populated by herds of suits both day and night, Smiths is a place to head for when you're after an exceptional meal more than anything, with the food being top notch and well priced to boot.
Sports Bar & Grill
A relatively new addition to Farringdon, and not a poor choice if you're into (you guessed it) sport. The burgers are good, even if the chips are a bit thin. Not the most imaginative selection of beer or ales by any stretch of the imagination, but perhaps not the worst either.
NPB hosted 2012's Bladdered Again here with an excellent turnout, and the venue proved reliable in delivering decent all-round event support.
The Fox and Anchor
Excellent old pub, with fantastic atmos, magic food, top service and very good value for money. They carry a spanking range of beers and some very uncommon ales, served in their own signature pewter tankards. Ideal haunt for a few after work with mates.
The Fence
Not much of a looker on the outside, this is a fairly happening bar, with what might just be the best (if not the only) beer garden in Farringdon. Perfect for summer evenings with some decent wine on the list and an okay beer selection. The menu changes daily with some decent food choices. Located close to the station as well, so no missing out on valuable drinking time.