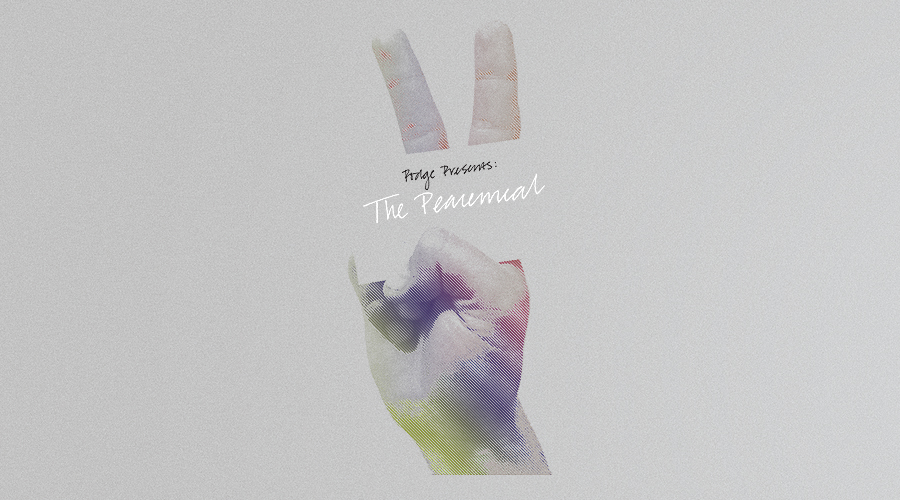 Design Podge is the original Podge Lunch conceived over 20 years ago by Phil Jones and six design luminaries of the day. It began small with a group of 30 leaders in design and has grown hugely over the years with the 18th Podge Lunch taking place at the Institute of Directors. In 2012 it is being staged in New York, Hong Kong and London on the same day to support the Peace One Day initiative.
Podge lunch is a gathering of all the top leaders in the design field. While they may have been pitching against each other the day before at Podge it's a case of old friends sitting down to enjoy themselves over an excellent meal.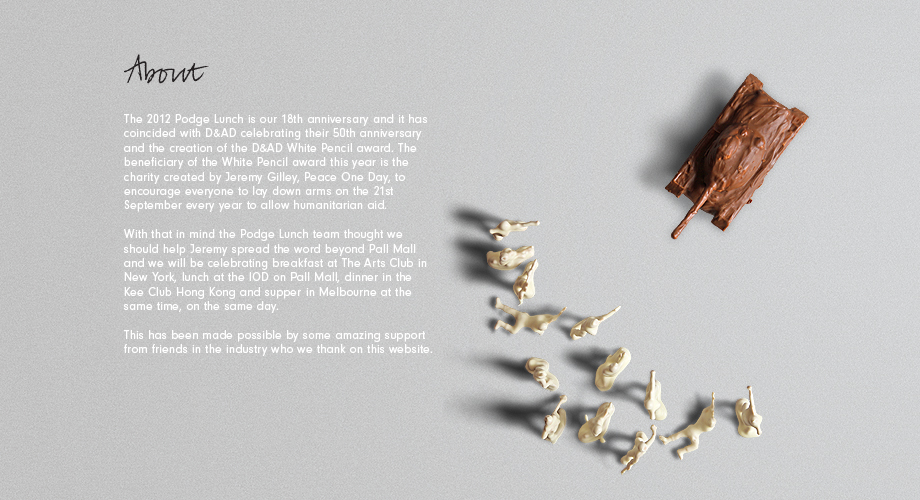 Our task is to ensure that the front end theme ties into the backend where we register the guest's attendance and their chosen meals. A few algorithms then work out the seating plan ensuring that guests do not sit next to anyone they sat with the previous year, that allocated seats are then switched around half way through the evening to encourage further mingling and that the boys and girls are evenly spread throughout the room.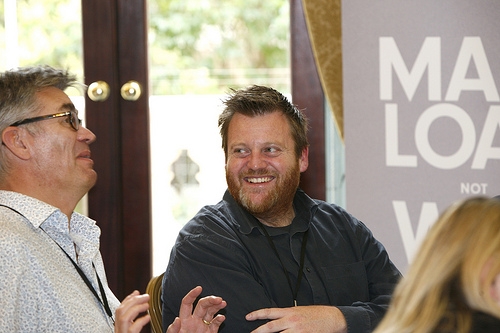 A massive time saver considering that, this used to be performed via email and spreadsheets for approximately 120 guests.
Have a look at some more work we did for them here.
Design Podge Links