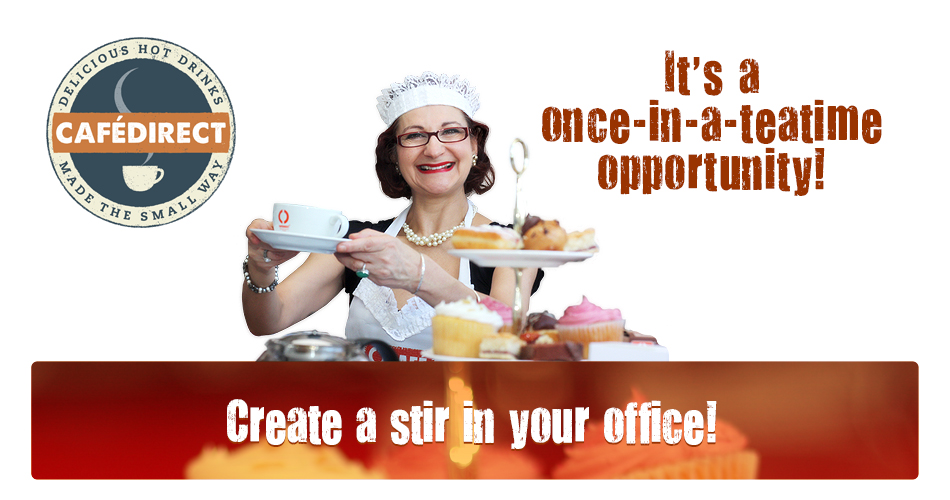 Cafedirect's "Turn Over a New (Tea) Leaf" campaign for Fairtrade Fortnight has just launched.
The campaign, created by digital agency Naked Penguin Boy, has their Tea Lady on a mission to deliver Cafédirect Fairtrade tea across Britain to our nation's offices.
The aim of the campaign is to encourage people to swap their usual brew for a cup of Cafédirect Fairtrade tea, and to get their workplace to turn over a new tealeaf by swapping to Cafédirect. All people need to do is ask the office manager to choose Cafédirect next time the kettle goes on in order to qualify for a Cafédirect discount voucher.
Plus, the five companies with the most referrals will win afternoon tea for themselves and their colleagues, delivered by the Cafédirect Tea Lady.
Rowan Heasley of Naked Penguin Boy says "It's a great campaign that not only promotes Cafédirect in a fun manner but also enables people to send a message to their company that states they can make a big impact if they purchase ethically. It's a Once in a Teatime opportunity!"